Services & Techniques
At Atlas Chiropractic & Massage, we take great pride in providing the finest chiropractic care to each and every patient. We have included information below about the different services offered in our office, but please call us at 712-732-8527 if you have any questions!
---
Chiropractic Care
We provide spinal correction and chiropractic adjustments utilizing the Activator Methods chiropractic techniques. The Activator Method uses a small, hand-held instrument called the Activator Adjusting Instrument to deliver a gentle impulse force to the spine with the goal of restoring motion to the targeted spinal vertebra or joint. It is an alternative to the traditional manual form of spinal manipulation. The Activator Instrument is FDA approved and is the only hand held chiropractic adjusting instrument approved by Medicare.
During a typical adjustment with the Activator, the chiropractor applies the Activator device to the tissues at or near the affected joint. An initial pressure is followed by a quick thrust from the device, which feels much like having one's reflex tested by tapping your knee. The patient remains still, with no twisting or turning as there often is for a traditional chiropractic adjustment. After an adjustment, the chiropractor will often re-evaluate for correction of signs and symptoms associated with the complaint.
Dr. Dan and Dr. Christy each have 20+ years of training, expertise and experience in helping patients get pain relief for back pain, neck pain, headaches, vertigo, shoulder pain, and other related conditions originating from the spine. Chiropractic care cannot only get you out of pain from an injury, it can also prevent injuries and help you achieve total health or wellness. Be sure to check out the "we may help you with" page to see some of the conditions chiropractic can help.
---
Trigger Point and Massage Therapy

A trigger point is a tight area within muscle tissue that causes pain in other parts of the body. Our chiropractic office provides specific trigger point therapy that is complimentary to their chiropractic care. Trigger point therapy is used to release the tight muscles surrounding the vertebra, allowing chiropractic adjustments to be more effective. A trigger point therapy session takes 15 to 30 minutes and is done before the chiropractic adjustment.
Massage therapy does more than make you feel good, it can actually help your body achieve balance and health. Massage therapy offers a natural treatment approach which actually relieves musculoskeletal pain for many patients. The benefits of massage therapy may include the increase of blood circulation, a localized reduction in swelling and the relaxation of muscles. Massage has been known to relieve muscle pain and spasms, increase a patient's range of motion, while also aiding in a patient's recovery.
We offer 30 minute and 1-hour massage sessions. We are able to accommodate pregnant clients too!
---
Weight Loss
Atlas Chiropractic and Massage offers weight loss coaching. Dr. Christy is a certified health coach with Optavia®. Optavia® offers a simple solution: high-quality, medically formulated meal replacements combined with free coaching support to help you lose weight and keep it off. It is not a diet, but a two-phased approach for weight loss and maintenance. In the first phase, you will use Optavia® portion-controlled meal replacements to reach your weight loss goals. We will help you build up the knowledge, skills, and support you need to realize health and help keep you focused on your long-term weight loss goals. Once you achieve your desired weight loss, you will transition into the second phase, the Maintenance plan. This plan will allow you to put your healthy habits to work to support lasting weight maintenance. For more information visit http://atlaschiropractic.optavia.com.
---
Sport Physicals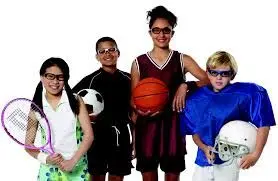 The doctors at Atlas Chiropractic and Massage provide pre-participation sports physical. This exam will help to ensure that you are ready to safely participate in your favorite activities.
---